2021-03-16
The #1 Way to Create Wealth for Most People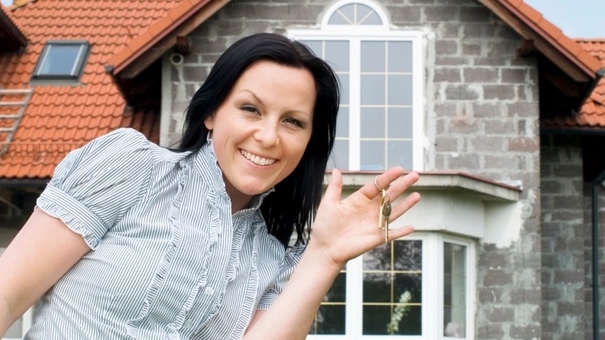 First time buyers and for that matter all homebuyers may be wondering exactly what benefit other than a place to hang my hat is there to owning a home.
For most people homeownership is the number 1 way to create wealth.
Odeta Kushi, deputy Chief Economist at First American has said:
"The wealth-building power of homeownership shows that home is not only where your heart is, but also where your wealth is…For the majority of household that transition into homeownership, the most recent data reinforce that housing is one of the biggest positive drivers of wealth creation."
According to a recent CoreLogic Report Homeowner Equity Insights in the last 12 months there was a surge in wealth created through increased home equity. Some of the key points of the report were:
1- Roughly 38% of all homes are mortgage-free
2- The average equity gain of mortgaged homes in the last year was $26,300
3- The current average equity of mortgaged homes is greater than $200,000
4- There was a 16.9% increase in total homeowner equity.
5- Total homeowner equity has reached over $1.5 trillion
The bottom line is that homeownership builds wealth through equity and this creates a positive impact for both homeowners and their communities. Let's connect today and start building your wealth.

Subscribe to RSS Feed
Welcome to our Blog!
2021-03-16
The #1 Way to Create Wealth for Most People
2020-10-30
Ways to Make Your Offer Stand Out
2020-07-01
Savvy Home Sellers Are Taking Advantage of The Current Inventory Shortage
2020-06-01
Pandemic Real Estate
2020-03-26
Don't Panic!
2020-02-07
Home Prices Expected to Continue to Rise
2019-10-07
Is your house priced to sell immediately?
2019-05-24
Utah remains No. 1 for home growth
2019-05-21
New Custom Home to be Built
2019-01-25
Why use a Realtor®
2018-10-31
Affordable Housing
2018-07-18
Understanding the Titles for Real Estate Professionals
2017-11-09
Wondering If You Should List Your Home Over The Holidays?
2017-10-04
A tale of Two Markets
2017-08-14
Median home price in Salt Lake County hits historic high.
2017-06-02
What to add some zip to your next BBQ?
2017-05-12
Don't Make These 5 Mistakes When Making An Offer
2017-04-01
Thinking of Buying or Selling a home In Bluffdale
2016-12-27
Thinking of Selling of Going FSBO - 6 Reasons To T
2016-11-22
Thinking of Buying or Selling Over the Holidays?
2016-09-13
Low Inventory Slows Home Sales In July
2016-08-02
West Jordan UT 84084 Condo
2016-07-09
Your home and fireworks this July
2016-05-11
Downpayment Assistance Available in Taylorsville
2016-01-21
Pricing Your Home For Sale
Click here to see ALL articles.